Ozone disinfection
Disinfection with Tersano's
WATER ZONE
---
Ozone disinfection is the best solution in the world today, which is 99.999% effective against Covid-19, but most importantly safe, environmentally neutral, and inexpensive to maintain.
It eliminates chemicals from use that are harmful to the environment and usually toxic. Traditional disinfectants are irritating, pollute the water, and, above all, use many times more water than their sheer volume in their production.
The disinfectant AQUEOUS OZONE – AQUATIC OZONE, is essentially a modified and stabilized aqueous ozone solution, which we can produce at any even small company with little expense. After disinfection, ozone molecules return to the state of water and oxygen.
Certified product and the seffectiveness of ozonation is confirmed in combating SARS-CoV-2 . List of approved disinfectants meeting the requirements of norm EN 1276 and EN 13697 and included in the European list of approved active substances Echa.

Certificates to download
Kills 99.999% of harmful bacteria's 
– Eliminates germs, odors, stains and mold,
– Proven in laboratories as a highly effective disinfectant,
– Quickly kills 99.999% of harmful virus including COVID 19 and bacteria including E.coli, Salmonella and MRSA (staph)
– Tested in laboratories as safe for human use,
– Converts safely back to water and oxygen, thus protecting the environment and water resources
– As a non-toxic, non-hazardous product, no COSHH training is required (hazardous substances)
– Inexpensive to use, works without expensive disinfectants
The cost of producing 1 liter of disinfectant liquid is 0.35 PLN – 0.50 PLN, Depending on the type of cartridge and the desired efficiency..
In contrast, our solution is complete, safe and comprehensively solves disinfection problems. The popular ozonator is used to disinfect only the air with a gas that is poisonous to humans used in excess, and the surfaces remain unsanitized. While more research and explanation on our blog
No more storing, mixing or disposing of traditional detergents.
SAO dispenser primarily replaces all-purpose glass and stainless steel cleaners and all deodorizers. Cut down on detergent storage space and reduce cleaning expenses. The SAO dispenser cleans, disinfects and deodorizes.
---
Recommendations
.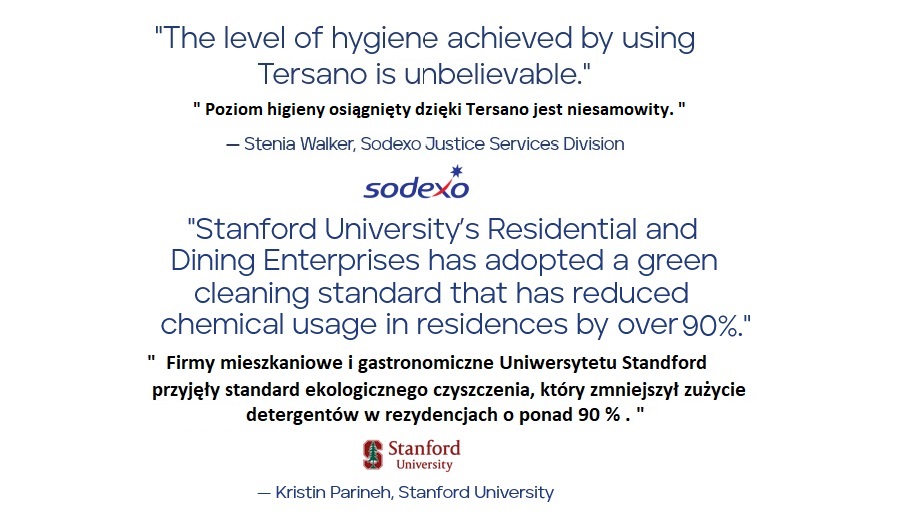 ---
List of pathogens that are killed by Stabilized Ozonated Water – Download
Showing all 11 results
Disinfection tunnel4 Products

Home ozone5 Products

Sale!

Sale!

Sale!

Sale!

Sale!

Sale!
Recently viewed
Check recently viewed products