Which hydraulic cable winch or puller should you choose for your industry?
Cable winches manufactured by OMAC Italy are fully adapted to work in all known applications. As an innovation leader in the overhead line and cable machinery market, the technology is improved every year to fully satisfy each customer and meet the highest safety requirements when performing each task.
Our range of winches provides excellent support for a variety of applications and needs for your business.
Check out the most popular and suitable hydraulic winches for your industry!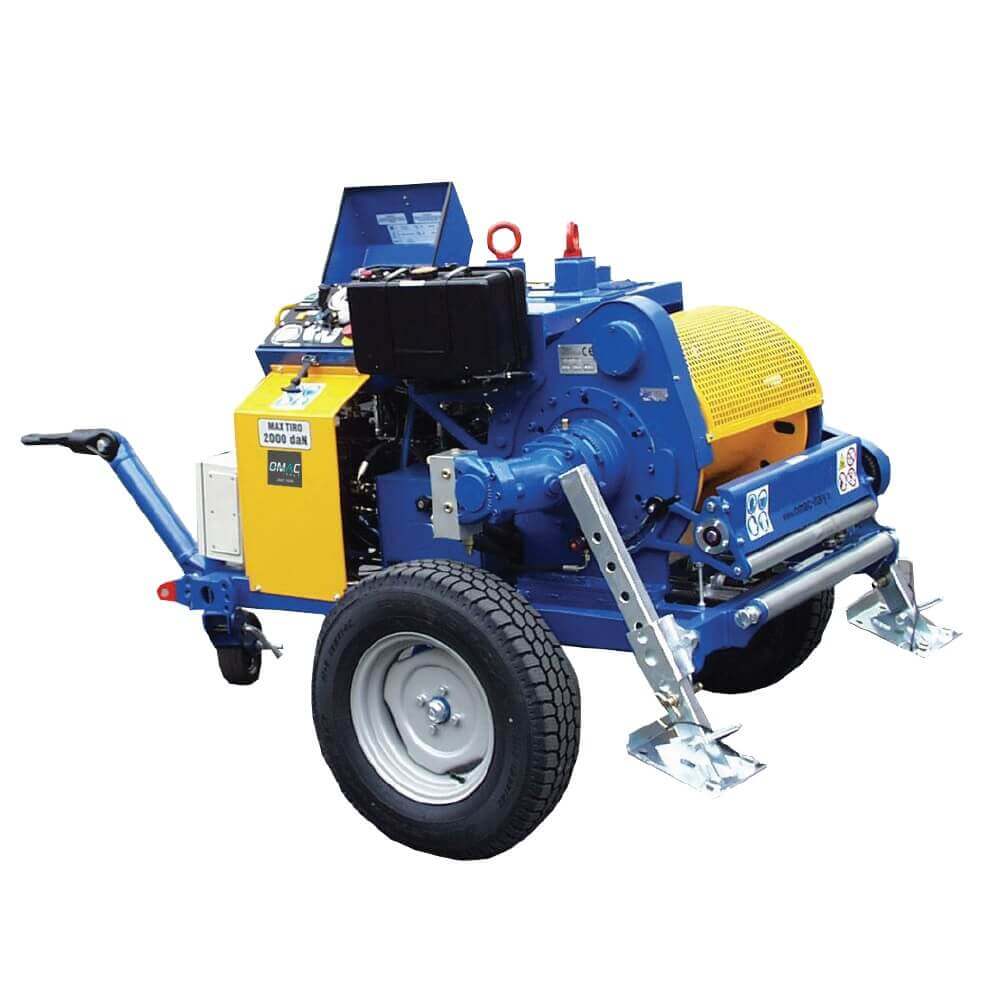 Universal service winches
Do you need a personalized offer for your project? Write to us!
Contact us and our specialists will help you choose the right solution for your needs.
We ensure that the solution we provide you will be unrivaled throughout Europe.
Versatility of use
Our cable winches and pullers are versatile and widely used in various industries. They can be used for a variety of works, such as: pulling steel ropes and power cables, pulling wires to medium and high voltage lines.
OMAC Italy is a pioneer in the machinery market for the construction and maintenance of cable and overhead lines. Winches are equipped with intelligent systems that will not let any project not be completed on time.
Regardless of the specifics of your project, we will provide your company with the necessary tool to get the job done – effectively and precisely.
OMAC Italy – Your solution you can trust!
---